Your dogs are more than pets; they are part of the family. As much as you like to get them small pet toys to play with, you should also invest in their comfort.
Now that summer is well and truly here, it's time to make sure you and your faithful companion are prepared for all kinds of weather – this includes sweltering hot days.
A dog's body temperature runs higher than humans because they have no reliable way to cool down or release heat. During the summer months, make sure your dog doesn't get overheated and dehydrated.

We have compiled a list of the seven most effective products you can use to help your pet stay cool and safe.

1.Elevated Dog Beds

Get a raised dog bed so your dog can stay out of the sun, or if you live in an apartment outside their crate.
Make sure it's off the ground and in a cool, shady location. One of the best ways to combat overheating is by ensuring your pup has access to fresh air on all sides.

This breathable, elevated pet bed allows them to relax and chill inside or out.
There are also special cooling beds that emit water to keep your pet cool all summer long!
2.Cooling Bandana
Some dogs have a hard time regulating their body temperature and keeping cool.
A cooling bandana is a great way to help keep them comfortable! The fabric contains a gel that will stay cool for hours without refrigeration.
This lightweight "cool collar" can be worn on your pets during hot summer days, and it releases water into the air, thereby cooling them down.
It's easy to take along on walks and hikes, so you can make sure your dog stays comfortable in every environment!
3.Cooling Vest
Cooling vests are an excellent solution for dogs that don't do well with water, need extra heat relief, or if their breed is susceptible to overheating.
These lightweight vests are lined with a cooling gel that stays effective for hours.
Your dog will be comfortable, and you'll have peace of mind knowing they won't overheat!

4.Summer Dog House Cooler
If your dog spends his days outside in the summer, make sure he has plenty of shade and a cool summer doghouse cooler.
The material contains water and absorbs heat, keeping your pet at a comfortable temperature all day long.
Not only will it keep him cool and cozy, but most summer doghouse coolers also have a waterproof bottom that protects the floor of your pup's house from excess moisture.
They enclose their home entirely so they can feel safe and secure while lounging inside.
5.Cooling mats
are a great addition to your pet's crate or dog bed.
They contain water and will release moisture throughout the day, so their crate/bed stays cool to the touch.
These mats are portable, soft, lightweight, and comfortable for dogs to lie on.
The cooling mat is made from recycled material and can be folded up for easy transport and storage when not in use.
They are available in regular and large sizes, which means one will work for practically any dog.
6.Dog swimming pool
A dog swimming pool is the perfect summer companion for your pet. It will provide them with hours of fun and keep them cool on those hot days. It can be placed in their backyard or taken along on camping trips.
This plastic swimming pool has a strong steel frame and comes complete with a pump, filter, and chemicals to ensure clean water for your dog to swim in.
7.Waterproof dog shoes
Walking around in the summer can be hazardous for pets because they burn their paws on hot concrete.

Cooling Dog Shoes allow your dog to stay comfortable all day long and help protect his feet from pain and abrasions.
This waterproof dog shoe is a great option when you're traveling by boat, as the propellers could damage their paws otherwise.

The bottom of the shoe is non-skid and works to protect his feet and prevent slipping. These shoes are available in several sizes for all types of pets.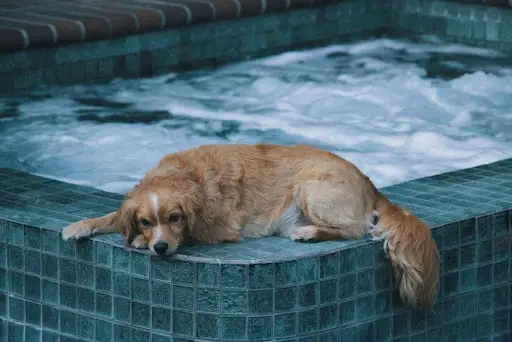 Recap
You may have to do some research on which type of dog you are looking for based on the climate in your area.
But with these products, we hope that summer will be a breeze! We've compiled a list of 7 top items every pet owner needs this season.
 These include cooling mats, cooling beds, and more to help keep them safe and happy during the hot months ahead. 
Whether you're buying one or all seven, they'll make sure that your best friend is comfortable and cool no matter what time of year it happens to be outside.