Is it time too deep clean the HVAC system again?
Keeping the components of the central heat and air unit that you rely on for warm and cool air clean are essential for not only getting the best results out of your AC but also making sure your energy bill stays manageable.
The air conditioning evaporative and condensing coils carry a lot of weight in determining how well your AC unit is able to cool off your house.
When they get dirty it
can decrease the capacity of your unit to cool your home and increase the amount of energy it takes to do so. A air handler with dirty coils can actually increase your energy bill as much as 40%.
But the good news is, you do not have to pay somebody or spend a lot of money on a specific degreaser or cleaner to revive your AC's copper coils back to their original shine and performance.
A perfect homemade AC coil cleaner for both your evaporative and condenser coils is as easy as going to your cupboard or medicine cabinet and pulling out a couple of household items that most people are sure to have around.
Homemade AC coil cleaner- Homespun Recipes


1. Vinegar and alcohol
Half cup of vinegar
Half cup of rubbing alcohol
Baking soda
If this sounds familiar, it's because it's basically the same ingredients as DIY window cleaner.
Nevertheless, alcohol and vinegar are an excellent combination to make sure that any tiny debris stuck on the coils breaks completely loose.
If you have debris that won't come off without a little scrubbing, baking soda is a natural cleaner that has a mild abrasive element to it that will help with scrubbing without damaging the coils.
Vinegar is also one of the best cleaning tools to remove mold and mildew.


2. Soapy water and baking soda
Water
Dish soap
Baking soda
Another easy recipe with ingredients that most people have around the house. A bucket of water with a little bit of dish soap and some baking soda if you need something abrasive to loosen up anything stuck to the coils.
With any type of homemade AC coil cleaner, remember to use a light brush and take it easy on the coils. You don't want to scratch the coils or bend the fins that protect the coils.
3. Bleach and Water
Bleach
Water
A three to one combination of water and bleach (bleach being the smaller portion) in a spray bottle is an excellent homemade solution to clean the coils on your air conditioner.
Not only will bleach kill mold and mildew, it will also help prevent it from coming back.
Warning: If you don't like the smell of bleach or if you have any type of adverse challenges with bleach, you probably want to stay away from this option. The reason is there is a chance that the smell will creep into your ventilation and into your home.
Cleaning air conditioner coils with vinegar
4. Vinegar and water
Using a homemade AC coil cleaner made up of simply vinegar and water is an excellent easy do-it-yourself solution for cleaning the coils in your AC unit.
Equal parts:
White vinegar
Water
White vinegar is one of the most effective mildew and mold cleaners there is. It not only removes mold, it leaves behind disinfectant properties that hinders mold from coming back.
5. Compressed air and dust buster
What could be an easier solution to cleaning the AC coils than using an air compressor to simply blow off any debris.
Using a compressor to blow the debris and dirt off of the coils is very effective but just hitting the area with a sudden force of air will scattered dust and debris all through your AC unit.
So before using forced air to clean the unit, it is best to take a dust buster or vacuum with the right attachments to get and get as much dirt and debris up as you can beforehand.
Another reminder. The fins that surround the coils are made out of very light tin. Be careful not to barrel down with the air. Keep it three or four inches away to ensure you do not bend the fins.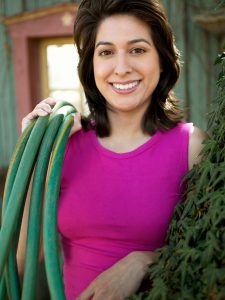 5. Garden hose
On the evaporative side of the AC which is outside, you will find that keeping the area tidy around your AC unit will help your AC run much more efficiently.
Simply taking a garden hose and applying some of pressurized water to the outside of your unit and even into any of the inside that you can actually reach with a garden hose spray attachment will help your AC run easier and along with keeping the air conditioner filters replaced will give you less opportunities with your unit freezing over.